Movie: The Family Tree (2011)
Director: Vivi Friedman
Writers: Mark Lisson
Release Date: August 26, 2011
Country: USA
Genre: Drama, Fantasy, Romance
Main cast: Christina Hendricks, Gabrielle Anwar, Rachael Leigh Cook
Plot:
The Family Tree (title that got me confused as I thought of another upcoming movie called The Tree of Life) is a movie that deserves attention, if not for its plot and dysfunctional family acting, at least for the fact that Christina Hendricks plays in it. Yes, I had to pause the trailer and go back a couple of times to see the scene again, and you can clearly see beautiful Christina in an elevator scene where our main male character admires her … blouse. Who can blame him?
Back to the movie, The Family Tree revolves around the life of a dysfunctional family, the Burnetts: Bunnie (Hope Davis), Jack (Dermot Mulroney) and the two twin kids Eric (Max Thieriot) and Kelly (Britt Robertson) – both 17, one being more slutty than the other (you'll be able to figure out which after seeing the trailer).
Trailer reveals how Bunnie gets her head bumped during what seemed a sex escapade with her neighbor, and that causes her to get an amnesia. This seems to solve temporary their family problems, but what will happen when Bunnie will get her memory back? A plethora of other scenes is presented – family therapy with a non-doctor, kids with guns, a suicidal teacher, a zealous religious club, corporate down-sizing, and one squirrel – which combines everything in a mayhem of family problems, that our heroes must overcome in order to keep their sanity, at least what's left of it.
It worth mentioning that there are some known actors in The Family Tree, Hope Davis, Christina Hendricks, Jane Seymour, and seems to me that this movie puts in a hilarious light the problems of contemporary American family that has to survive in a suburban jungle.
Watch the official trailer for The Family Tree and a clip called Therapy:
The Therapy clip: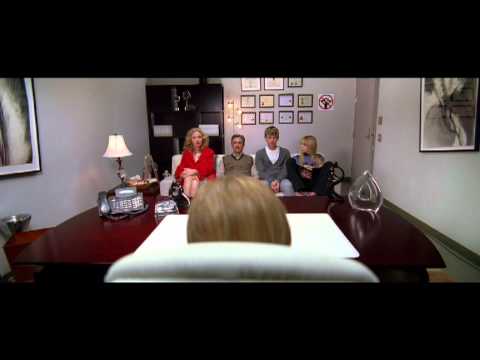 Posted by Claude @ 19 July 2011