Movie: Angels Crest (2011)
Director: Gaby Dellal
Writers: Catherine Trieschmann
Release Date: December 30, 2011
Country: USA
Genre: Drama
Main cast: Colin A. Campbell, Jeremy Piven, Rachel Clentworth, Mira Sorvino
Plot:
Angels Crest is a small town in the beautiful valleys of the Rocky Mountains, as you'll see in the trailer. Beautiful winter landscapes, too bad that it's a very sad story. Presented during the Tribeca Film Festival, Angels Crest focuses on the drama of the main character, Ethan (Thomas Dekker), a very young father that has to take care of his own son. His 3-year old boy, Nate, isn't raised by a good mother, since Cindy (Lynn Collins) is an alcoholic.
Ethan wants to spend more time with Nate so he takes him fishing in one snowy day. Leaving Nate alone for just a couple minutes in the truck, Ethan's tragedy begins since the boy disappears. They start searching for the boy only to find his frozen body, a devastating moment for everyone. This drama becomes the drama of the entire town, and people get divided between residents that think Ethan is fully responsible, while others have their own version of right and wrong.
Jeremy Piven has the role of the local prosecutor that investigates Nate's death, and his actions (driven somehow by his own past) tear the town apart in a blaming war. Angels Crest is based on a novel by Leslie Schwartz, if you read the book you'll like the movie for sure.
Watch the official trailer: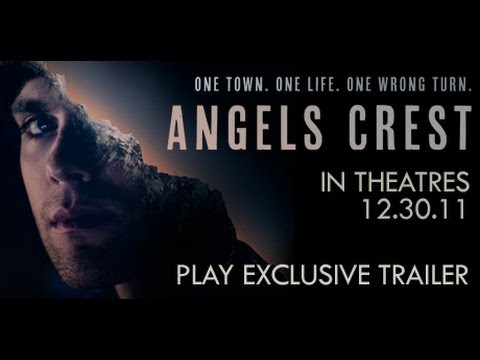 Posted by Claude @ 14 October 2011